Airing Dates

Saturdays October 24 –December 12, 4.30pm

Acorn TV
For our US and Canadian friends
About Alexander's Lost World
Alexander's Lost World is a 6 x 60" series coproduced with David Adams Films and Sky Vision. Following the course of the River Oxus (Amu Darya) for the first time, Adams takes viewers on an extraordinary 1,500-mile (2400 km) journey through war-torn Afghanistan and Central Asia.

The Ancient Greeks have long been credited for bringing 'civilization' to the East. In fact it appears to be the other way round. Alexander the Great discovered a highly developed civilization (a lost world) that pre-dated even the Persians.

As Adams unravels the mysteries of the Oxus Civilizations, its great fortress cities are dramatically recreated in stunning CGI. Travelling through the most remote regions of Afghanistan unarmed, Adams and his Cameraman live as everyday Afghans gaining a most unique insight into the people and our shared heritage.

Want more David Adams Films
Become a member of David Adams Films and enjoy 12 months access to 17 hours of documentaries including the award winning Journeys to the Ends of The Earth.
Our fellow explorers enjoy documentaries, articles, archaeological panoramic tours and animation,galleries and research notes and links from David's extensive work.
Join now to start exploring our amazing world and follow David's thrilling adventures.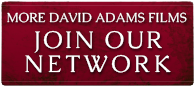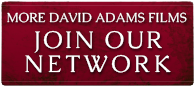 If you would like to see more Alexander's Lost World Untold Stories, then please join our network.

You will also gain access to 'Explore Alexander's Lost World' experience including an amazing 19 city virtual tour with imagery and animations for each city and the entire David Adams Documentary catalogue.