EPISODE 6 – Source of Civilisation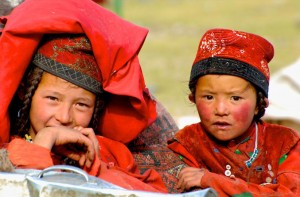 To discover the origins of these people and their civilization that flowered long before Alexander's arrival David enters one of the least visited places on earth – the Wakhan Corridor.
With a caravan of twenty-five yaks, horses and handlers, he begins the final leg of his Quest for Alexander's lost world and experiences what it was like for Alexander's army to live and fight in the high passes on the roof of the world. Then, looking for evidence of the earliest communities, Adams finds evidence of farming and irrigation above 4000 meters – evidence that long ago a radically different climate made farming possible on the roof of the world.
He journeys on, deep into the high Pamir Mountains on Afghanistan's border with China. Invited by his Kirghiz guides to a wedding on the high plains, he plays Buzkashi and experiences their precarious existence. David then goes in search of the true source of the Oxus River – it remains undetermined till this day. To the merriment of his Kirghiz guides, he measures flow and volumes, before making the final push to the place he believes is the source – an ice cave at the base of a glacier. However, is this the answer to the riddle behind the source of the ancient Oxus River?